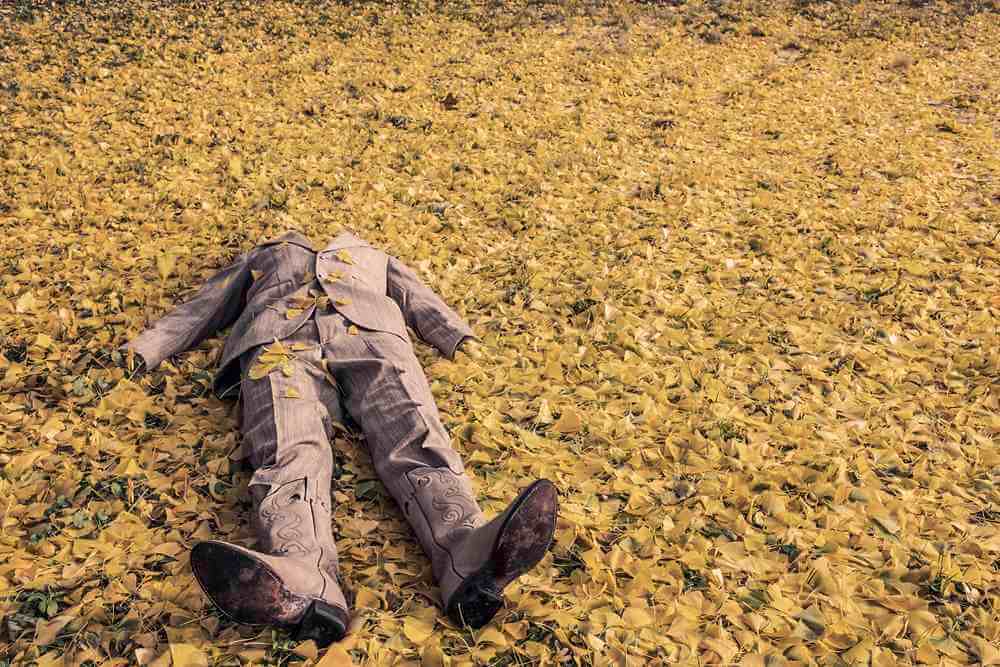 A straw man argument is a debate technique where a person pretends to refute his opponent's argument, while actually refuting an argument that is only superficially similar to the original one. For example, if person A were to say "we should improve the public healthcare system", person B might reply with "I find the fact that you want to give a lot of money to large pharmaceutical corporations very suspicious".
What happens is the following:
First, person A states his position.
Then, person B presents a distorted version of person A's original position (while pretending that there's no difference between the two versions).
Finally, person B attacks the new position, and acts as if this invalidates person A's original position.
Essentially, instead of arguing against the original stance, person B creates a "straw man", which is easier to attack. This misrepresentation is a flaw in the premise of person B's argument, which is why straw man arguments are a type of informal logical fallacy.
Example of a strawman argument
Senator A: "I think we should make medical marijuana more readily available for patients who need it."
Senator B: "That's a terrible idea. If we let everyone just do drugs whenever they want, crimes rates will increase drastically."
Senator B uses a straw man argument, by misrepresenting Senator A's stance on two key points:
Senator B argues against everyone having access to marijuana, while Senator A argued in favor of patients having access to it.
Senator B argues against drugs in general, while Senator discussed only marijuana.
Note that we're not discussing whether Senator B's claim is true overall; we're focusing on his misrepresentation of Senator A's stance. Just because person B is distorting person A's claim, doesn't mean that his response to distorted stance is wrong (though I'm not implying that this is the case here).
Using strawman arguments in practice
These arguments are very prevalent in debates, and can appear in various forms:
Oversimplifying, generalizing or exaggerating the opponent's argument, and then attacking the new, weaker version.
Focusing on one specific part of the opponent's argument and ignoring everything else.
Quoting parts of the original argument out of context in order to misrepresent them.
Arguing against fringe or extreme opinions which are sometimes used to support the opponent's stance, but which the opponent didn't use himself. For example. If the opponent is part of a group, it is possible to focus on the weakest supporters and refute their stance, while pretending that this is what the entire group believes.
Being able to recognize straw man arguments is valuable, because it allows you to tell when others are using this technique, whether in direct arguments against you, or in general discussion. Furthermore, understanding how this technique works means that you can use it yourself when necessary. You would admittedly be exploiting a logical fallacy to support your argument, but the choice whether or not to do so is up to you.
However, while the use of the straw man technique is widespread, research suggests that using this type of argument is not always a beneficial strategy. A study on the topic showed that as a rhetorical technique, straw man arguments are useful only when the listeners have a low level of motivation to scrutinize the argument (i.e. they don't care much about what's being said). Conversely, when listeners are invested in actually thinking about the argument, the technique is generally ineffective, and may even backfire by reducing the persuasiveness of the argument.
How to counter strawman arguments
A good way to minimize your vulnerability to the straw man in the first place is to use clear and exact language, with as little room for misinterpretations as possible. However, while this reduces the risk of someone using a straw man against you, nothing can prevent someone from using this type of argument if they want to. Therefore, you should know how to counter it, using the following options:
Point out the straw man- call your opponent out on their use of a straw man. If they stick with it, focus on showing why their new argument is not relevant. Keep in mind that perception matters, especially if there is an audience: you want your opponent to be on the defensive for his actions, not the other way around. Make your opponent defend why your original stance and their distorted stance are the same. If there is truly a flaw in their premise, it will become evident under scrutiny.
Ignore the straw man- you can ignore the distorted argument, by refusing to engage anything that isn't relevant to your original point (i.e. defend your original point, not the straw man that the opponent presents). If they insist, you will likely have to call them out on the straw man.
Go with it- in some cases, it might be necessary (or easier) to adopt the straw man as your argument. However, the longer you go down this route, the more difficult it is to go back and point out the straw man fallacy, since by supporting the new argument you appear to take it as your stance.
Other important things to keep in mind:
The first step to countering a straw man is recognizing it.
The overall goal of the straw man is to distort your stance, in order to make it harder for you to defend.
Sometimes people use this technique by mistake, because they accidentally misinterpret what you're saying.
Iron manning
An iron man argument is similar to a straw man argument, except that it's used in order to strengthen your own claims. Essentially, you would use it the same way you would use a straw man (i.e. by misrepresenting an original stance), but this time it's in order to make your own point easier to defend.
One of the most prominent ways to do this is by using vague statements that are easy to agree with, even if they don't have much to do with your actual point. For example, let's go back to Senator B, who's arguing against legalizing medical marijuana for patients. Instead of talking about the issue at hand directly, Senator B can say the following: "I just want what everybody wants: to do the right thing, and make life better for the American people. Following our moral compass takes courage in hard times, but only if we remain steadfast in our beliefs will we be able to prosper and grow strong together".
Senator B didn't say anything that is directly related to the topic at hand. He didn't discuss facts, and didn't argue directly against anything his opponent said. Instead, he made abstract statements that almost anyone would agree with, and adopted this vague agenda as his stance. Now, instead of arguing against a specific topic like the legalization of medical marijuana, he's arguing in favor of "doing the right thing" and "following our moral compass", which is much easier for him to defend.
Summary and conclusions
A straw man argument is when someone misrepresents their opponent's view, in order to make it easier to attack.
This occurs through tactics such as overgeneralization, or quoting things out of context.
Once you recognize this technique, it's possible to counter it. This usually occurs by pointing out the straw man and asking your opponent to justify why your original stance and their distorted stance are the same. However, you can also choose to ignore your opponent's attempt at using a straw man, or to simply accept it and continue the discussion.
You can use this technique yourself, or you can use a similar version (iron manning), to make your own arguments easier to defend.
This technique is relatively effective on uninterested listeners, but can be problematic if the audience is invested in the debate.
---